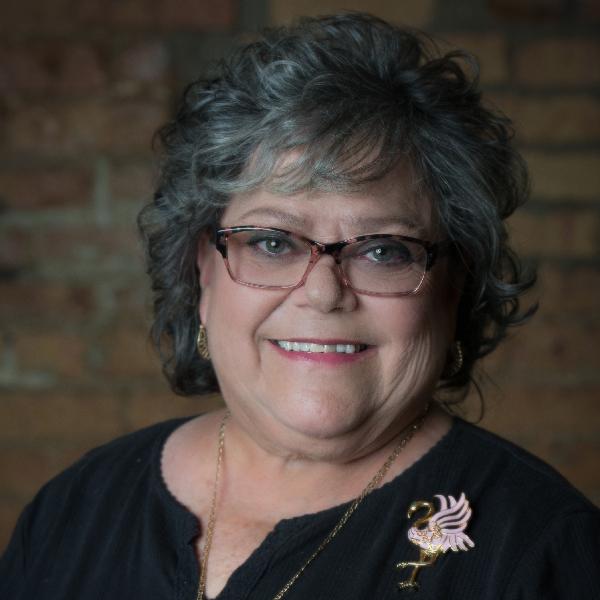 A middle-aged South Florida woman who's never had any "work" done, commits an act of insanity:  She quits her government job of over a dozen years to make jam, thereby confirming everything her mother and the rest of the outside world have only ever whispered – she's a Freak.
Everything the Freakin' Flamingo makes is prepared and canned with whatever's in season – mostly in Florida – at the time.  Also, whatever I run across or am in the mood for.  Oh, I might reach into Georgia for peaches, the midwest or New England for cranberries, or into the northwest for apples, but always in season.  I stick as close to home as I can, though – even the rum I use is made in Florida.  So the selection will change all the time.  Because I know you – you get bored.
Freakin' Flamingo doesn't use giant vats.  I use regular cooking pots like you have in your own home  – you might call it' micro-batch rather than small-batch.  If you see more than 12 jars of anything, you can be sure it's been prepared and canned in several batches rather than one huge one.  For me, that's quality control.
You won't find artificial colors, or high fructose corn syrup in anything here at Freakin' Flamingo.  Check your big brand name or store brand labels.  Can they say the same?  I won't sell you anything I don't love or eat, myself. Also? I only use Domino brand sugar – certified carbon-free/0 carbon footprint by CarbonFund.org. Because every little thing adds up.
The Flamingo's sugar-free products are sweetened with all-natural North American birch bark extract (commonly known as xylitol) – perfect for diabetics or anyone who wants to limit their sugar intake, with absolutely no sugar-substitute aftertaste. You be the judge. I only use product from this North American company that utilizes a sustainable, eco-friendly process.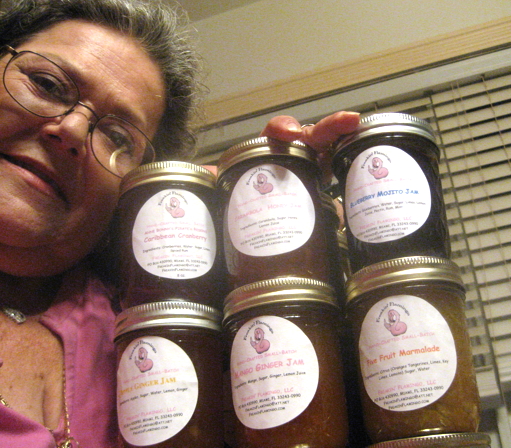 What does all this mean to you?  It means that everything you find here is a "limited edition" and made with love – for you, for the environment, and for the fruit!  Buy it when you see it, 'cause when it's gone, it's gone.  For that season, anyway.  If you love it, let me know and I'll make more.  Maybe.  That's just how the Flamingo rolls.