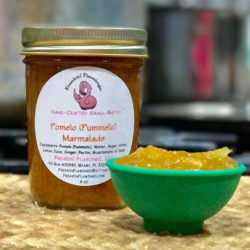 Ready for something completely different? Sweet and bitter, in the English style, Pomelo Marmalade is a fresh change of pace.
What's a "pomelo"? Pomelos look like giant grapefruit, but are sweeter and less acid than grapefruit.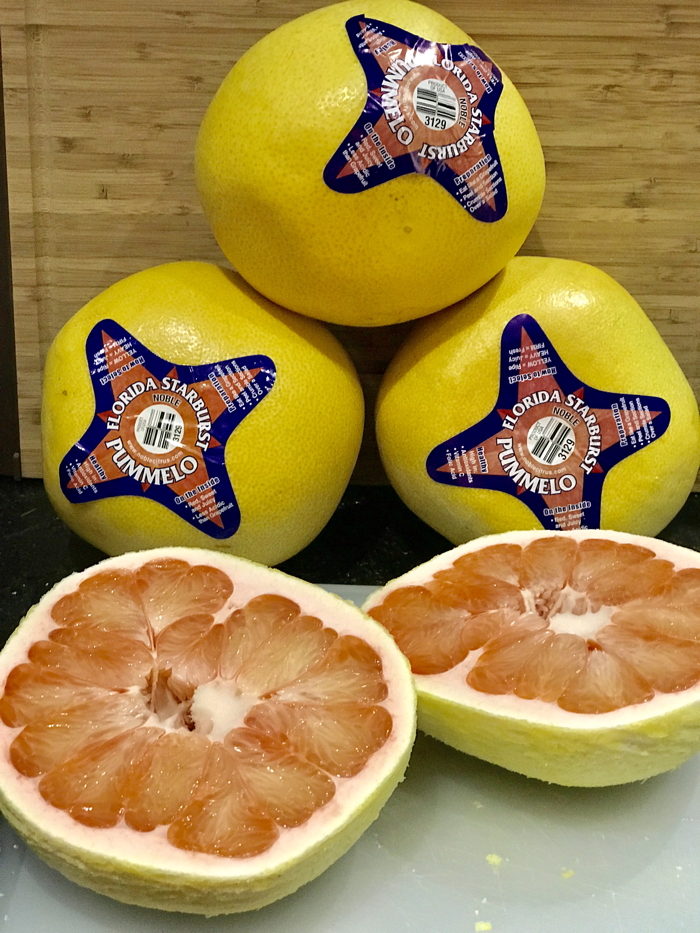 Very popular in Asian cuisine, you'll sometimes find them at larger chain grocery stores, but usually at a well-stocked Asian grocery. Super-healthy, too, with loads of antioxidants, Vitamin C, and folic acid. Who knew Freakin' Flamingo made health food? 😄
This edgy marmalade pairs perfectly with dairy foods like yogurt or your favorite triple-creme or brie cheese!
8 oz jars
Save
People who bought this item also bought

Blueberry Mojito Jam
$9.00
Updating...